Using our own company fleet, our experienced and flexible crews and our know-how, we're ready to deploy for any salvage, any time.
Emergency lashing of MSC Zoe in Bremerhaven
We were engaged to secure containers and their cargo which were hanging overboard by using quick-release chains from a secured position via working platforms.
The work was divided into two steps:
On-land work using 2x mobile cranes
Water-based work using the floating crane BHV ATHLET
The deployment was concluded successfully.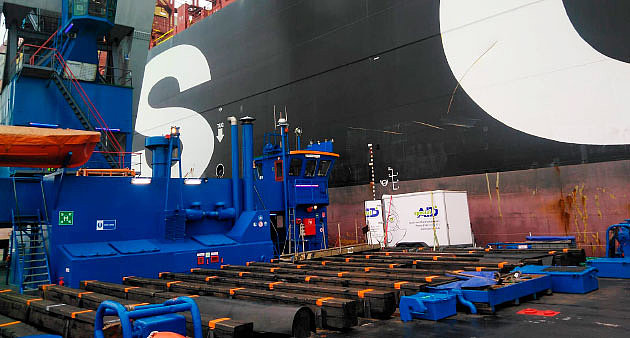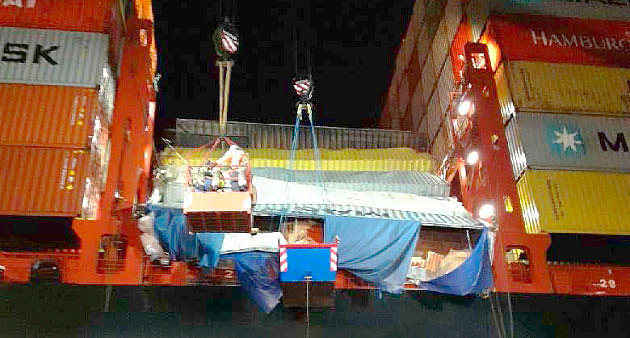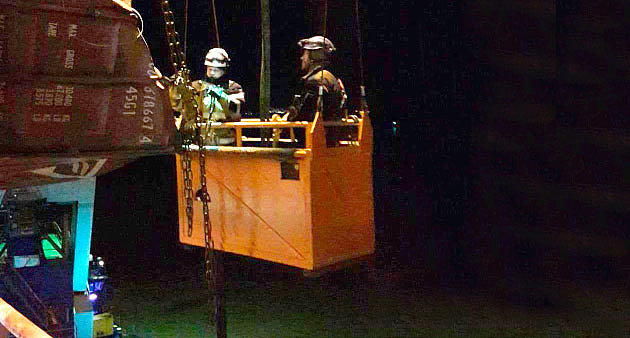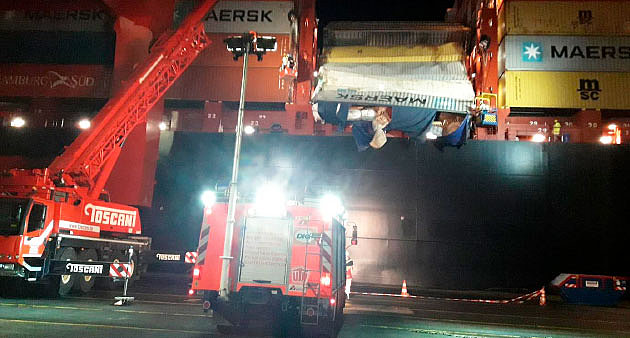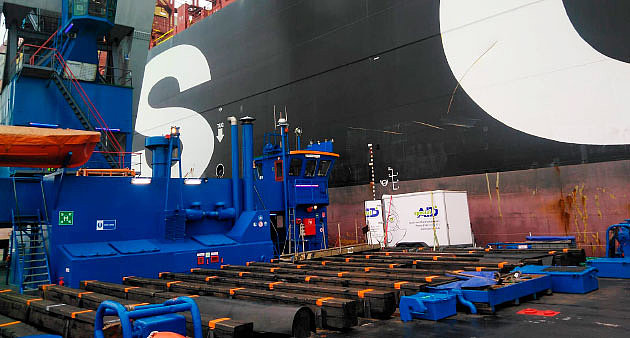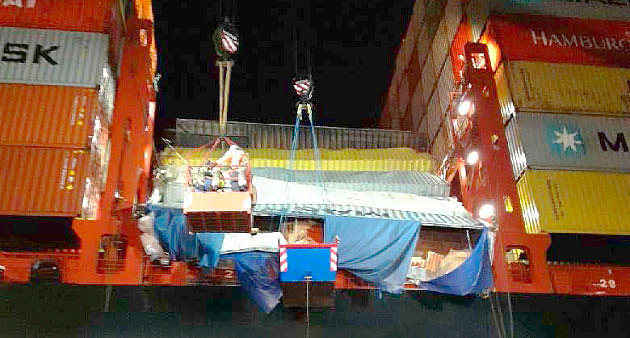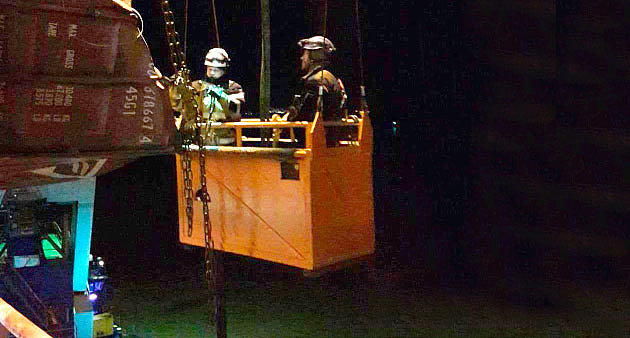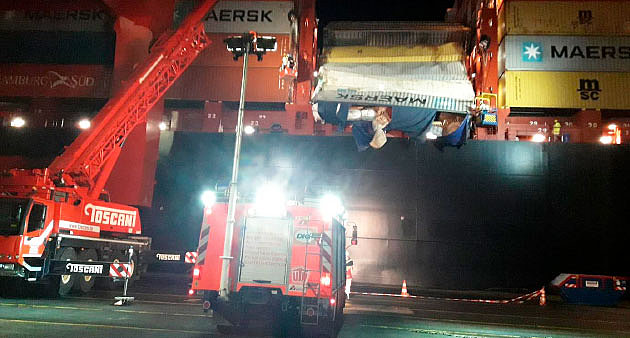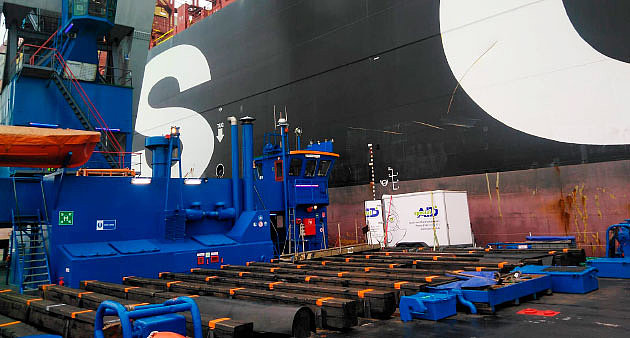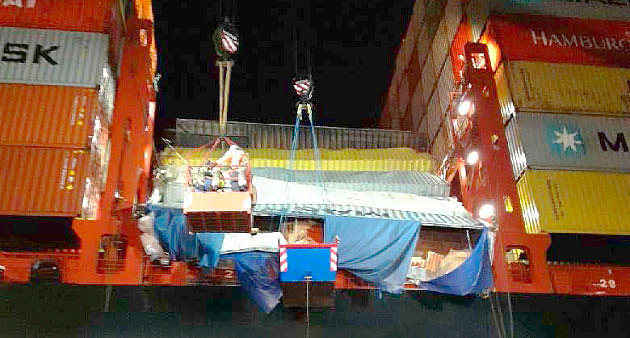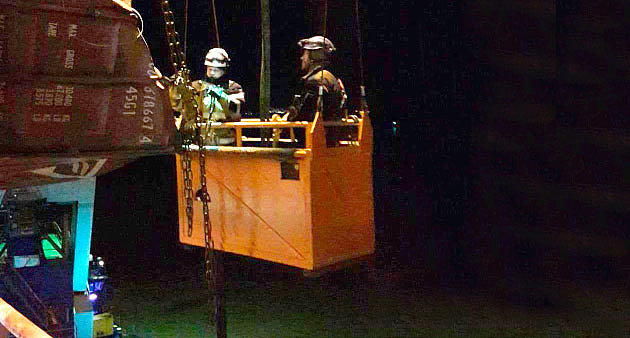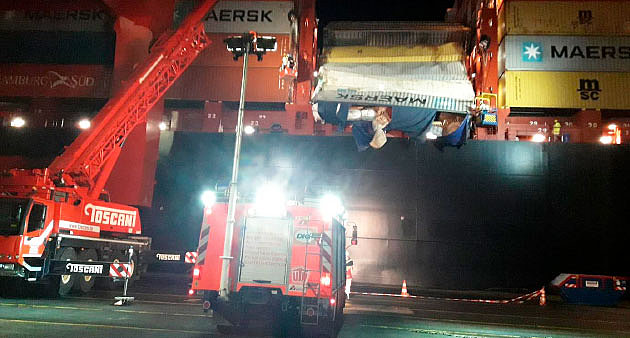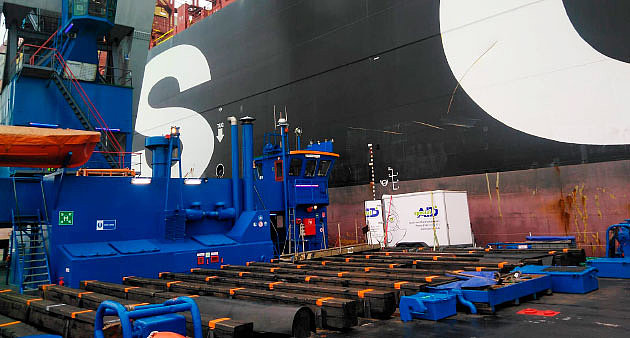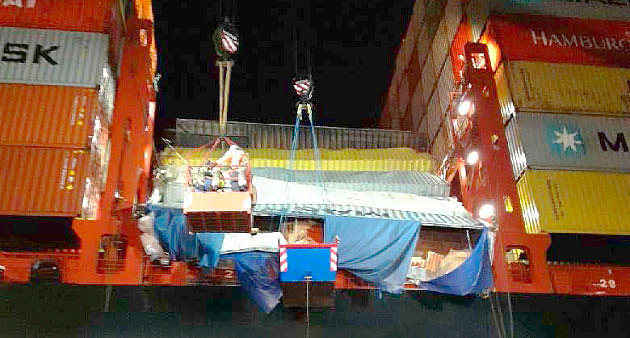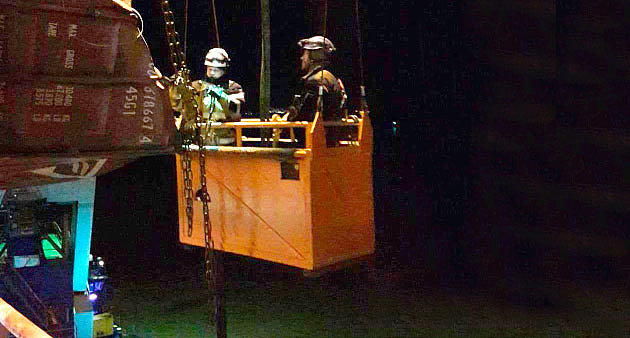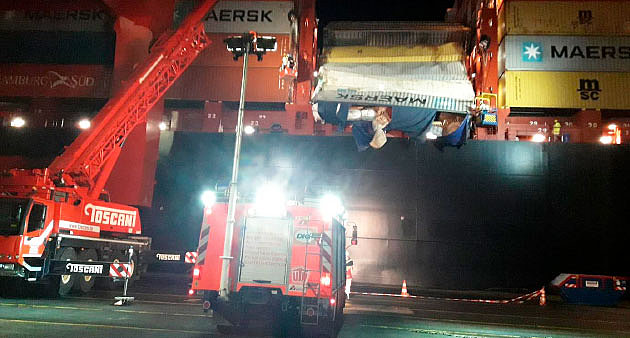 Salvage of the motor yacht Undine in the Bremen Europahafen
Following fire-related damaged on the motor yacht UNDINE, the motor yacht sank in Bremen Europahafen. Subsequently, we were engaged for the salvage.
A diver went underwater to check the situation of the boat, whereupon two broad straps were affixed to the same. The motor yacht was then raised roughly level with the water. Then it was secured by the crew with a crane and watches were set. The next morning, following the arrival of BHV SUPPLIER, the yacht was raised on board the deck of BHV SUPPLIER with the help of a winch and the floating crane BHV ATHLET.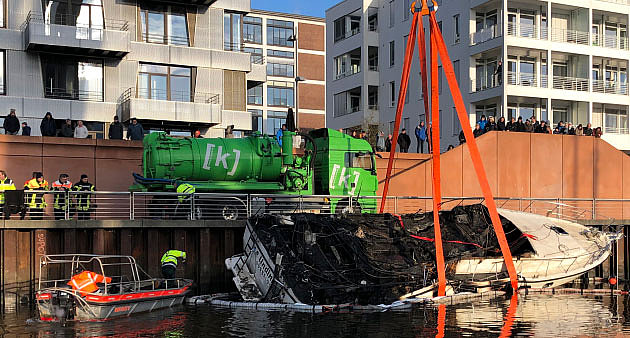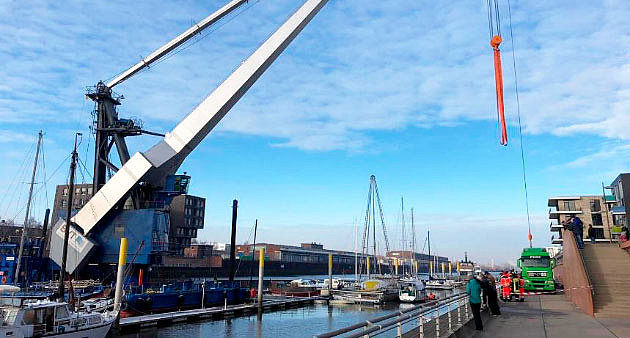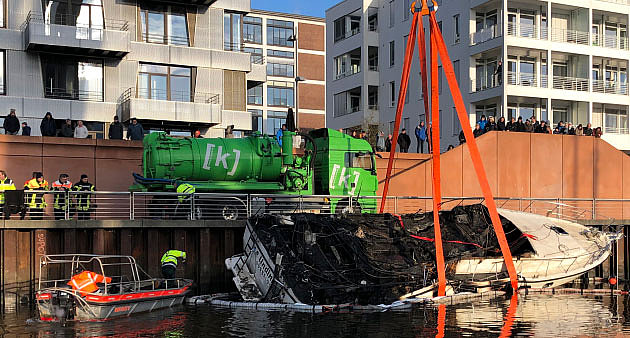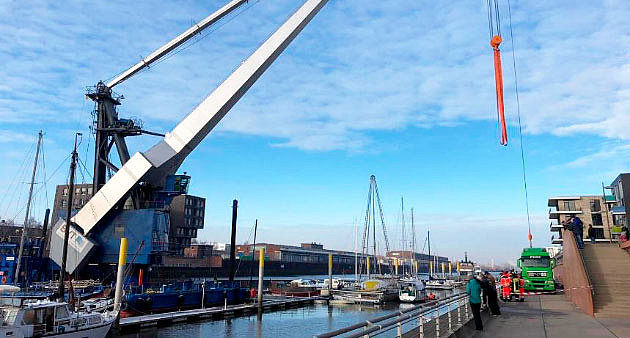 Salvage of the Seute Deern - Day 1